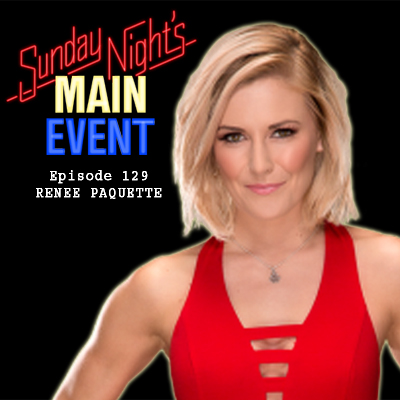 The broadcaster formerly known as WWE's Rene Young (Renee Paquette) joins Jason Agnew and Mark Andrada to chat about life after WWE.
In this extended interview Renee chats about: Life after WWE and why she decided to leave the company, attending AEW ALL OUT, her COVID-19 diagnosis, working in WWE while her husband was in AEW. difficulties during RAW colour commentary role, meeting Vince McMahon for the first time, and slapping The Miz.
The FULL INTERVIEW is available at Patreon.com/SNMEradio
This week's show also consists of a long patron exclusive TV recap segment with Bartender Dave, a Rotunda edition of Turnbuckle Trivia and we check in with Dave Meltzer to get this thoughts on the debut of Miro / Rusev in AEW and an update on IVAR.
It's a very busy show... enjoy!