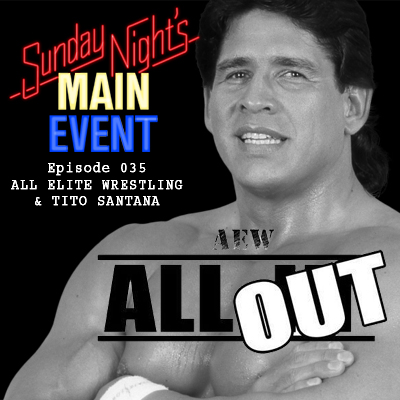 The trademarks have been filed and the wrestling world is all buzzing about ALL ELITE WRESTLING! Jason breaks down the facts an has a long chat with Dave Meltzer about the players involved, exciting possibilities, and what AEW could mean to the business.
Plus, former 2-time WWF Intercontinental champion and 2-time WWF Tag TEam champion Tito Santana is coming to Toronto for a speaking engagement. Jason gets the chance to chat with him first about his impact as a role model for the Latino population and his thoughts on working with Rick Martel in Strike Force and bull training before becoming El Matador.
Jimmy Korderas and Todd Martin share the spotlight in this week's Triple Threat segment where the chat focuses on how "dismemberment" was used on WWE TV, and we have job squad edition of Turnbuckle Trivia.