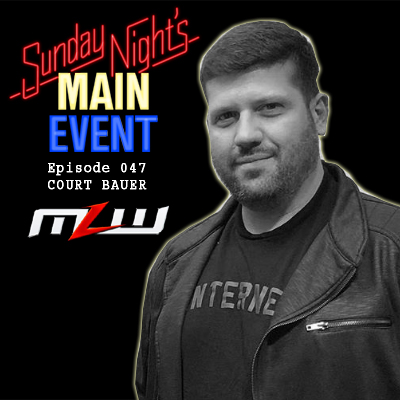 MLW founder Court Bauer chats with Jason about how AEW has affected his promotion, plus details on the contract status of MJF, Pentagon & Fenix, and Shane Strickland and details on why MLW Fusion moved to Saturday nights.
Dave Meltzer provides details on why Aleister Black, Riccochet, Tommaso Ciampa & Johnny Gargano were abruptly called up to the WWE main roster, the behind the scenes RAW chaos, the recent releases of Tye Dillinger, Hideo Itami and TJ Perkins, the firing of Arn Anderson and the hiring of Bruce Prichard.
Todd Martin (PW Torch) & Rich Stambolian (Mat Men Pro-Wrestling Podcast) join Jason for the Triple Threat and look at the lack of hype for the recent NXT debuts.
Plus Turnbuckle Trivia, Audio Feedback and a review of the film Fighting With My Family.
0:00 - 14:30 Intro + News
14:30 - 19:30 - Rant: DX in WWE HOF
19:30 - 35:30 - Triple Threat w/ Todd Martin & Rich Stambolian
35:30 - 57:30 - MLW's Court Bauer
57:30 - 1:27:00 - Dave Meltzer
1:27:00 - 1:36:30 - Turnbuckle Trivia
1:36:30 - 1:41:00 - Movie Review: Fighting With My Family