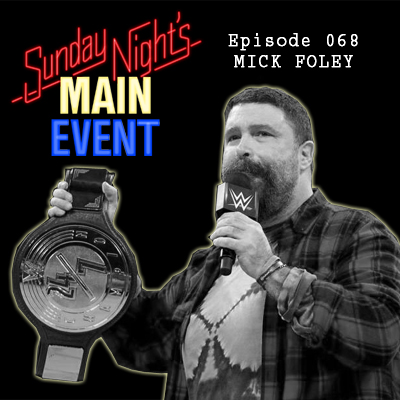 Mick Foley joins the show to chat about his upcoming show Hardcore Legend: An Evening With Mick Foley that will be taking place in Toronto on SummerSlam weekend. Plus he gives his gives us all the details on what happened with his introduction of the 24/7 title, his upcoming appearance on the RAW reunion show, All Elite Wrestling, and the place of hardcore wrestling in 2019.
Bartender Dave is on board to co-host this week with Jason Agnew and the guys chat about the re-introduction of Bray Wyatt, Seth Rollins taking on Brock Lesnar at SummerSlam, and AEW's Road to ALL IN video #1!
Dave Metlzer provides details on FOX's dealing with WWE, plans for Smackdown and possibly plans for NXT on cable TV, plus an update on Eric Bischoff's place in the company, CM Punk at Starcast and Harley Race.
We've also got a SummerSlam edition of Turnbuckle Trivia and your feedback.