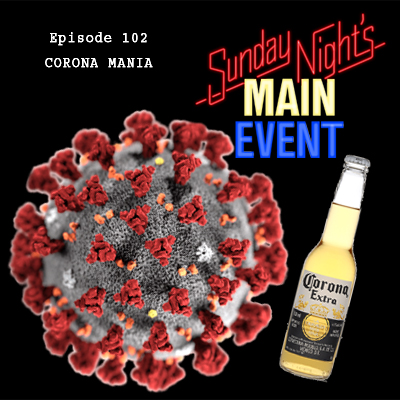 Can wrestling exist without a live audience?  That is one of the big questions this week as Mark Andrada joins Jason Agnew in studio to talk about the impact of the Corona Virus on the world of professional wrestling and mixed martial arts.
The guys discuss how it's possible Wrestlemania is still NOT cancelled or postponed, take a deep dive into a very weird Smackdown, give recommendations of what performers need to do in order to adapt to create a television show without a live crowd, and chat about what WWE may be planning for Monday Night RAW and AEW has in store for Dynamite.
Dave Meltzer joins the show to discuss possible alternate plans for Wrestlemania and how Dana White is trying to keep UFC events going through this dark period in sports.
Plus the last in our Division finals of the Turnbuckle Trivia tournament.