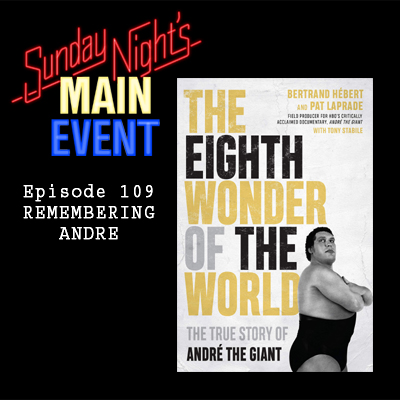 The isolation shows continue but this week Jason is joined by a series of guest to fill your ears for two hours.
First up all the news from the week, then Dave Meltzer pops in to examine WWE numbers and the Velveteen Dream situation.
Dan "The Mouth" Lovranski chats with author Pat Laprade about his apperance on the Dino Bravo "Dark Side of the Ring" episode and more importantly his new book "The Eighth Wonder of the World: The True Story of Andre The Giant."
And in hour two, Old F*cks co-host Joe Aguinaldo joins Jason to take a deep dive into this week in wrestling TV.