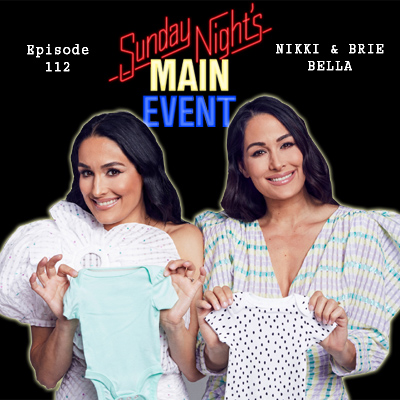 On the heels of Becky Lynch announcing she is pregnant and will be taking time away from WWE, Jason Agnew chats with former WWE Divas and current expectant moms Nikki and Brie Bella.  The sisters provide their reaction to how the WWE handled the Becky Lynch situation and their own current pregnancy challenges in the midst of COVID-19.
Brie talks about how she is dealing with her husband Bryan Danielson still working for WWE, and how the quarantine situation works upon his return home.
The siblings also chat about their new memoir "Incomparable", and Nikki comments on why she felt it was now the right time to reveal she was sexually assaulted on two occasions, as well as her feeling towards John Cena having editing rights to any mentions of him in the book.
Plus, Dave Meltzer provides insight on Drew Gulak leaving WWE, Vince McMahon's current lawsuit with Oliver Luck, and AEW's use of Mike Tyson.
For the complete version of the show visit Patreon.com/SNMEradio