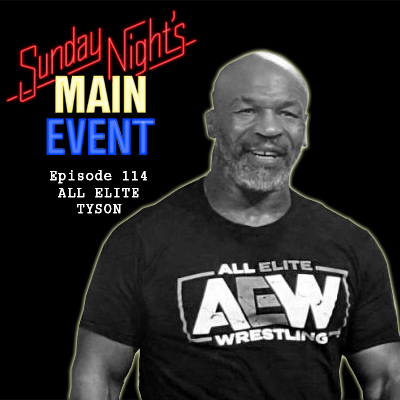 Remember that time when 2020 turned back the clock to 1998?  Well that was this week on AEW Dynamite as Chris Jericho engaged in an angle with Mike Tyson that seemed eerily reminiscent to that of Stone Cold and Tyson in 1998.
Dave Meltzer joins Jason to chat about ho effective the Tyson angle is for AEW, and then dive deep into the Jon Jones & Dana White situation with a side of Conor McGregor.
Then All Elite Weekly co-host Joe Aguinaldo joins Jason to recap this week on WWE TV including the Jeff Hardy drunk driving angle, Drake Maverick's quest for the Cruiserweight title and the debut of FTR in AEW.
Bartender Dave drops in to preview NXT Takeover In Your House.
And a NXT Rhyme Time edition of Turnbuckle Trivia.