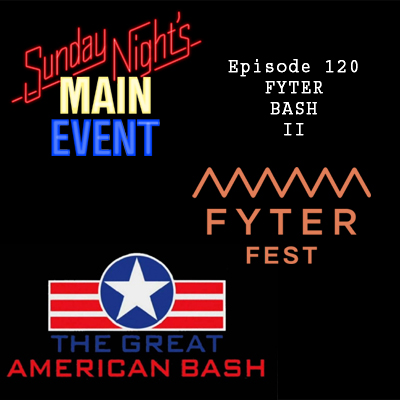 It's AEW: Fyter Fest vs. NST: Great American Bash Pt 2, and both sides have claimed victory!
Jason runs down the week in wrestling news and is then joined by Dave Meltzer to chat the UFC Fight Island, NJPW: Dominion and the continuing Wednesday Night War.
Mark Andrada joins Jason for hour two of the program to take a look back at this week's TV and a deep dive into the AWFUL Smackdown karaoke segment.
Plus, a Six Pack Challenge featuring the return of our own "Le Champion" trying to regain his title, and "Before and After" edition of Turnbuckle Trivia.