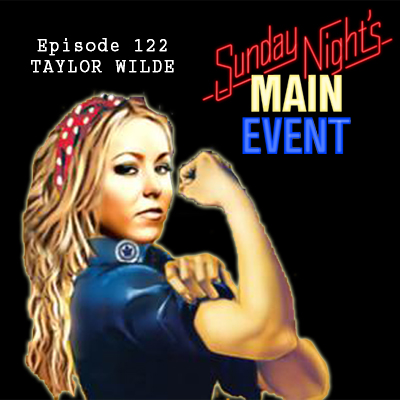 It's a jam-packed edition of the show as Jason welcomes eight different guests in a two hour span.
First up, Agnew breaks down the week of news and then welcomes on Dave Meltzer of The Wrestling Observer Newsletter to chat RAW ratings, Eddie Kingston's place in AEW, and the contract situation of Rey Mysterio.
Then former IMPACT Knockouts Champion Taylor Wilde joins the show to chat about her impending comeback to the squared circle, life as a firefighter, the #SpeakingOut movement, and why she left the business nearly a decade ago.
We've got former champion Ken from Toronto taking on his arch nemesis and employee Braden in a Who Am I edition of Turnbuckle Trivia.
Plus all of hour two is an extended roundtable edition of the show featuring all 5 SNMEradio hosts: Dan "The Mouth" Lovranski, Mark Andrada, Joe Aguinaldo and Bartender Dave.
Jason moderates as the boys break down the week in wrestling including a possible Nation of Domination return on RAW, and awful bar fight on Smackdown, what Cody should do with the TNT Title challenges, why it was dumb for Keith Lee to give up his title, and where should Rusev go?