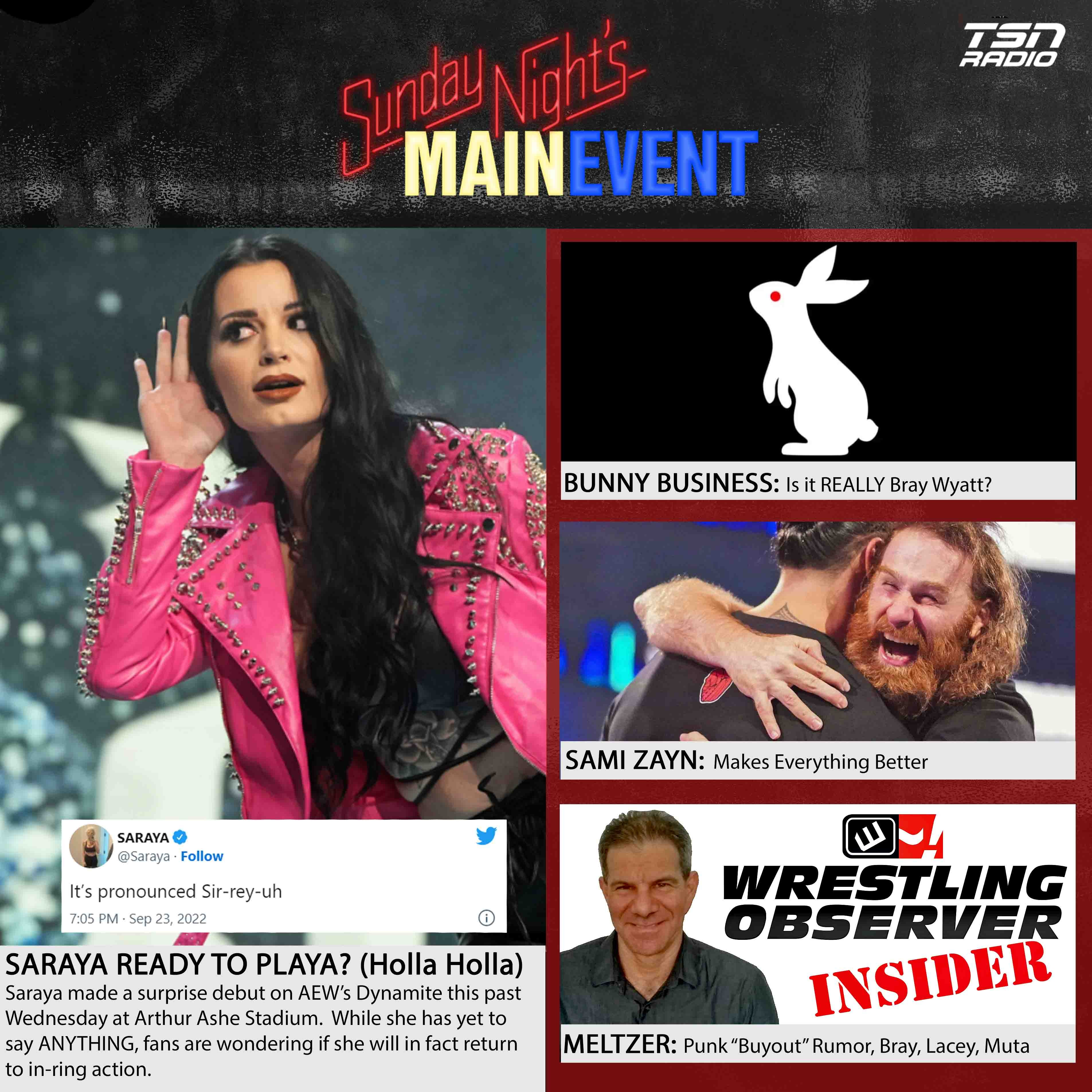 Known to millions as WWE's Paige, Saraya made a surprise debut on AEW's Dynamite this past Wednesday at Arthur Ashe Stadium.  While she has yet to say ANYTHING, fans are wondering if she will in fact return to in-ring action.
Also, SNME's Mike McGuire (@mcguireshow) and The Wrestling Observer's Dave Meltzer pick apart how a mere speculation became headlines across the wrestling landscape, the Bray Wyatt White Rabbit riddles, plus what's up with Lacey Evans, The Great Muta, Sting and more.  Also, the two discuss whether or not a WWE World Championship reign could be in the cards for Sami Zayn.
Mike showcases some of the other top stories from the week, including Cody Rhodes seemingly dropping hints at when he could be returning, an updated injury list and more.
Joe Aguinaldo joins the show to talk about why The Great Muta is a big deal to older fans of this generation, and Boris Aguinaldo calls in to talk all about SNME's "BASH AT THE BAR" in Toronto, happening before the October AEW Dynamite show!