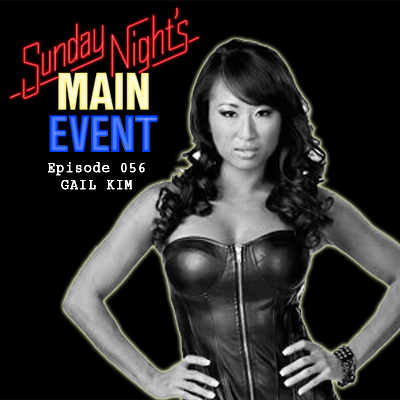 ***SPECIAL FREE FULL EPISODE***
Former WWE Women's Champion and the first ever TNA Knockout's champion GAIL KIM joins Jason to chat about her rationale for coming out of retirement to wrestle Tessa Blanchard at Impact Wrestling Rebellion, plus answers questions about WWE Evolution, working as an agent in working as an agent, her thoughts on WWE Evolution, AEW and comments on a possible induction to the WWE Hall of Fame.
Dave Meltzer joins the show to give an update on the contract status of Luke Harper and Sasha Banks, plus discusses WWE Financial and the massive stock plummet.
Plus, Nug Nahrgang (Sportsnet Aftermatch) and Larry Csonka (411mania) jump into the Triple Threat and reveal polarizing opinions on the Bray Wyatt Firefly Funhouse character.
In honour of the multiple names changes of the Viking War Raiders Experience, we play a "tag team name game" edition of Turnbuckle Trivia.
And finally, Jason reveals a new contest in conjunction with the Niagara Falls Comic Con that could have you standing beside THE UNDERTAKER with a prize worth over $1000!!!