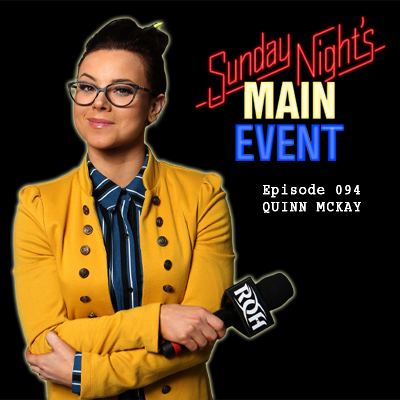 Jason Agnew is joined in studio by All Elite Weekly co-host Joe Aguinaldo to take a look at WWE's lackluster build to the Royal Rumble as well as a live in-studio edition of the Six Pack Challenge.
Dan "The Mouth" Lovranski drops in to talk about the passing of Rocky Johnson and why he's much more than just "Dwayne's father"/
We kick-off the 3rd round of the Turnbuckle Trivia Tournament and turn back the clock to chat the Ladies of the 80s.
And finally, Jason is joined by ROH's Quinn McKay to chat about how she got started in the world of wrestling, character inspiration, and her role as a backstage reporter.